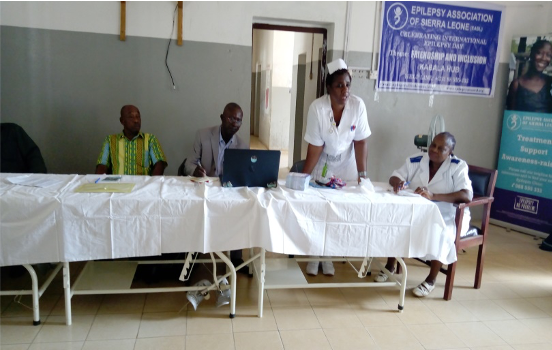 The Epilepsy Association of Sierra Leone (EASL) marked this year's international celebration with series of awareness raising activities including television and radio talk shows and conferences in the three hubs (Freetown hub – Freetown, Kabala hub – Magburaka and Bo hub- Kenema).
The meetings started in Magburaka- Tonkolili district, Kenema and then Freetown. EASL brought together key stakeholders from different sectors- education, District Health Medical Teams; partners- Local Council, Social Welfare etc. The meetings also created platforms for stakeholders and policy makers to give assurances and commitment to support persons with the condition and increase government attention to epilepsy issues.
"The aim of commemorating International Epilepsy Day is to create the platform for persons with epilepsy to share their testimonies with community, national and global audiences and to encourage key stakeholders to make commitments that will see the transformation of the lives of epilepsy persons".
Click here to download a full report of EASL's activities.