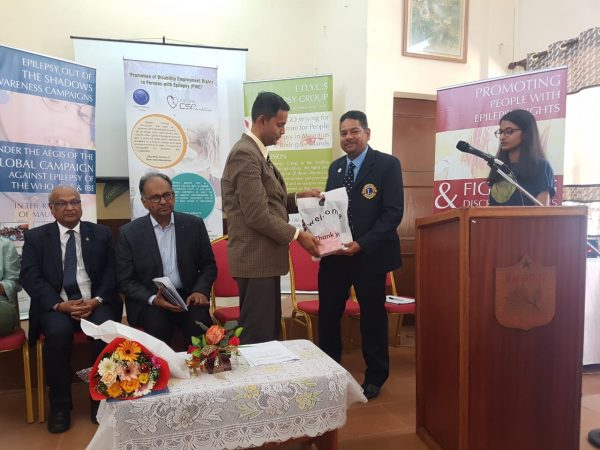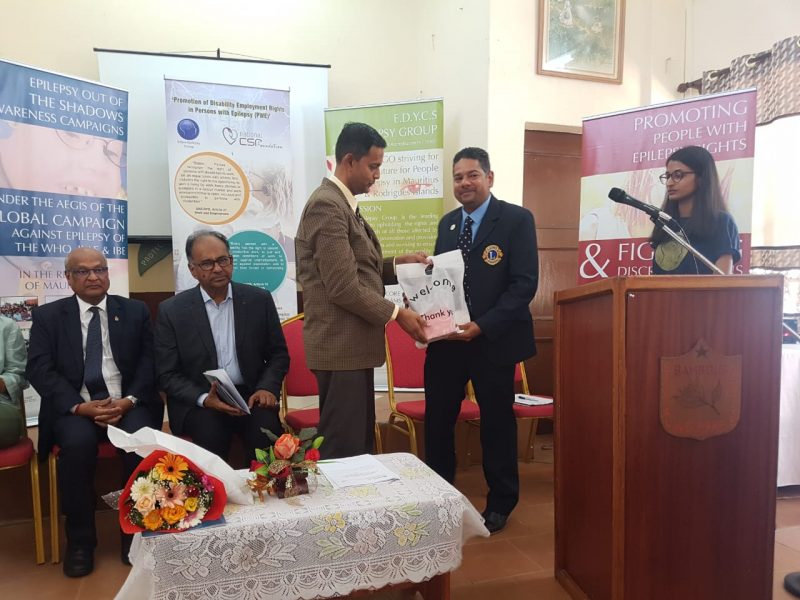 Edycs Epilepsy Group, the leading Non-Governmental Organisation working with epilepsy sufferers in Mauritius and Rodrigues islands organised a Public Conference on Monday 10th February 2020 at the Bambous Social Welfare Centre to celebrate International Epilepsy Day.
The event was graced by the Honourable Alan Gannoo, Minister of Transport and Light Rail, Dr. Ori, Representative, Ministry of Health and Wellness, Mr. Kevin Boodhoo, President Lions Club de Riviere Noire, Dr. Anishta Gunesee, President Health Commission Lions Club de Riviere Noire in the presence of Edycs board members, staffs, Persons with Epilepsy and their families and the public at large. The event was largely covered by the Mauritius Broadcasting Corporation National TV, Cool FM Radio, Radio One, Best FM Radio and the press. In addition, the National TV produced a short film on Edycs Epilepsy Group more particularly its operating Health Service Center providing support to PWE and Families. The film was broadcasted on 10th February 2020 during the News.
The Honourable Alan Gannoo spoke on the need for an invalid pension for people living with epilepsy.  Youssouf Noormamode, Founder & President Edycs Epilepsy Group spoke on the role of Edycs as an NGO with a view to promoting education and awareness of PWE Rights, empowering patients and creating increased independency. He further elaborated on  the Human Rights issues for people with epilepsy in the context of the Africa Disability Protocol and informed that a "Joint Working Community in Epilepsy"  will soon be established by the Ministry of Health & Wellness. This decision was taken by the Minister of Health & Wellness, Hon. Dr. Kailesh Jagutpal during a meeting session with Edycs representatives held at the ministry of last 13 January 2020.
Dr. Ori from the Ministry of Health & Wellness  and Yasheer Soohun, Occupational Therapist spoke on the epilepsy disorder and its medical consequences. Many issues and questions relevant to epilepsy were addressed to the key speakers. All the participants were invited to visit the Exhibition booth in epilepsy at the closure of the Conference. The event was co-sponsored by the Lions Club de Riviere Noire.