People with epilepsy understand the impact of the earthquake- sudden, unpredictable and shocking.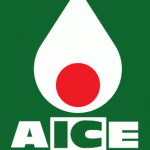 Italian association AICE plan to mark International Epilepsy Day with actions that produce concrete results in favor of those affected by the earthquake: A fund to support the employment of workers with disabilities, a mobile home for a family with drug-resistant epilepsy, deprived of her own,  and the launch of two calls; one in support of research to recognise inclusive pathways into work and and one for pathways into school for people with drug-resistant epilepsy.
From this year AICE shares its commitment to people with epilepsy (more than 300,000 people in Italy) with the town of Terni and the quest to defeat the lingering 40% of cases of drug resistance.
Locally AICE ​​will carry information points in Terni AICE on February 13th and the Municipality of Terni explain in detail this important collaboration. Visit
www.aice-epilessia.it
or
read more here
.