Serene had her first seizure as a result of a high fever.  She then had more seizures that were always associated to fever.  Because of her parents' lack of knowledge about epilepsy she was never treated for her febrile seizures but these she outgrew by the age of 7.
Then, during a mid-term college break at a beach resort, she had a seizure while in the water and was rescued from near drowning by a friend.  After a series of EEG, Cat Scans and Xrays she was diagnosed as suffering from generalized tonic-clonic seizures. A lengthy trial period to get the right types of medication and dosages only made life difficult.
Her world had crumbled. She lost all sense of direction in life. Her personality changed dramatically and her emotions and behavior were mostly negative. She had suicidal thoughts and became withdrawn.  Her world was pitch black with nothing worthwhile to live for. She resented hospital trips and threw away her medication.  Her seizures became more frequent.
Tired Of Wasting Her Life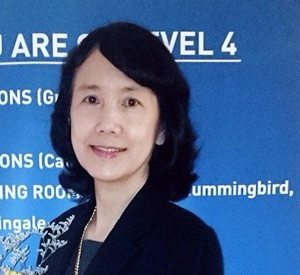 Eventually Serene became tired of wasting her life away.  At 19 years old, her school friends had started at universities and this made her bitter but it was her fighting spirit that got her out of the doldrums. Hospital trips became less daunting and medication intake was strictly adhered to.
A quest for a better understanding of epilepsy was made possible by her neurologist and she soon learned to accept her condition as an illness that can be well controlled with proper treatment.
She has come a long way since, and has now lived with her epilepsy for 36 years. She decided to create an epilepsy blog: "Serene's Epilepsy Legacy" was officially formed in 2002.  In April 2003, it was unanimously agreed that MSE (Malaysia Society of Epilepsy) should form an epilepsy support group for its members and she was appointed its coordinator.
Life With Epilepsy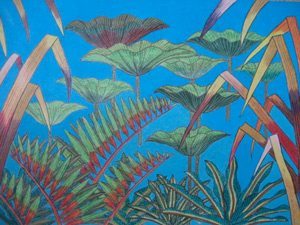 Serene's life with epilepsy has had its colourful moments.  In 2014, she attended a book launch organized by University of Melbourne, Australia.  One of her fantastic paintings appeared in the book titled "Epilepsy – Perception, Imagination and Change."  She is a self-taught artist and in recent years have seen some of her art selected for exhibitions.
She enjoys writing; some of her articles about epilepsy awareness have appeared in our English, Chinese and Bahasa Malaysia newspapers. She is a passionate fundraiser and community worker for groups including National Kidney Foundation, Salvation Army, and World Wildlife Fund.
One philosophy that she holds dear is in her quote.
"Be joyful in hope and patient in suffering.  Life with epilepsy is not without hope.  Joyous hope comes about when we strive for positive change".