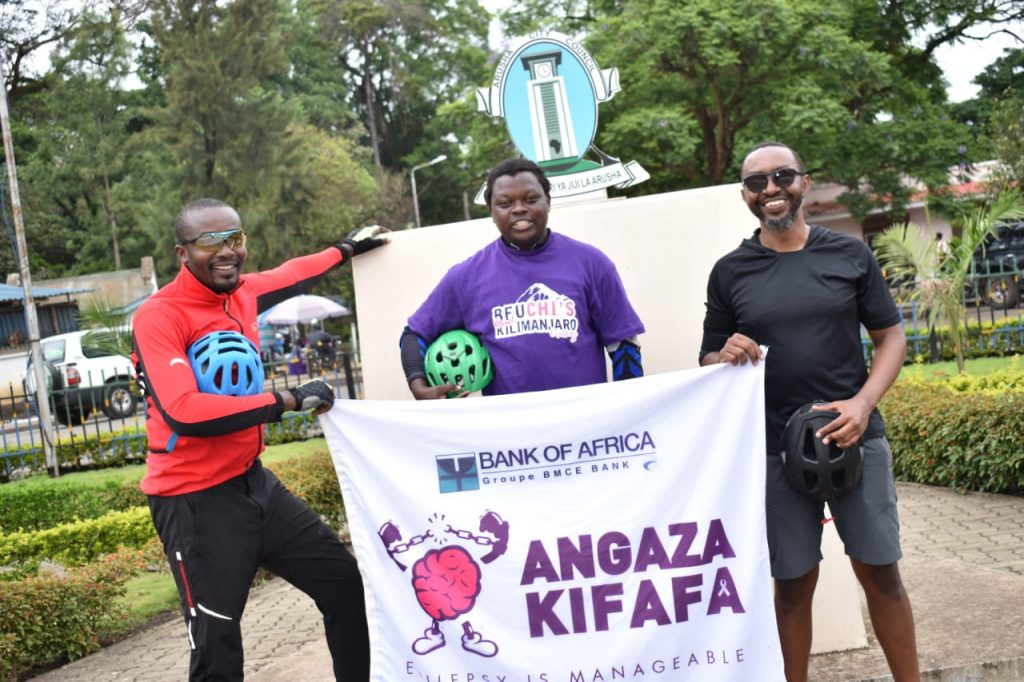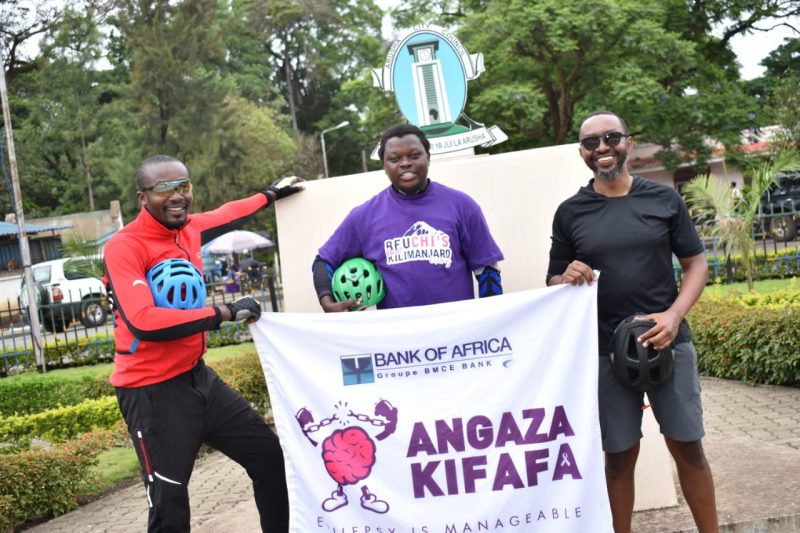 To achieve our 50 Million Steps for Epilepsy challenge doesn't require that you climb a mountain. Yet, that is exactly what Fred Beuchi and his team are doing right now as a prequel to the official start of the 50 Million Steps challenge on 4th January. With a sister who has epilepsy, Fred's aim is to raise awareness about the condition not only in Kenya but across the African region.
Fred, who lives in Kilifi in Kenya and is a founder member of the Foundation for People with Epilepsy, a Provisional Chapter of IBE, set out last week from Nairobi with his team to cycle to Arusha, Tanzania, at the base of Mount Kilimanjaro and to then climb to the top. When they reach the summit, they will plant a flag that carries the message that 'epilepsy is manageable'. Already the cycle to Arusha has been completed and the team is now on Day 3 of the climb to the summit.
Fred is tracking the steps he is taking on the climb using graphs from a health app. On Day 1 of the climb from the base of the mountain, Fred walked almost 7,000 steps. Not a lot, you might think but, remember, he is carrying all of his food, his tent, clothes and equipment on his back and the path is steep!
The team hopes to reach the summit by Day 4 and we look forward to seeing photos of the epilepsy flag, with the IBE logo, on top of Mount Kilimanjaro.
To quote the actor, Tom Hiddleston – 'you keep putting one foot in front of the other and then one day you look back and you've climbed a mountain'. We're not asking you to climb a mountain in January, but we do hope that Fred's challenge will inspire you to get involved!
Visit 50millionsteps.org for more information.