In celebration of International Epilepsy Day 2023, we will host an online art exhibition centered on the theme of "Stigma."
All are welcome to participate, including people with epilepsy and their carers, doctors, nurses, social workers, etc.
We invite you to submit your entries in one (or more) of the following categories:
Painting or drawing
Photomontage
Pottery
Sculpture
Beadwork, embroidery, or needlework
Please submit your entry using the entry form below.
All entries must be submitted by the closing date.
Closing date: Wednesday, 8 February 2023.
We look forward to receiving your submissions.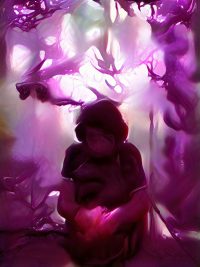 Purple Storm by David Ross-Adams